Original Character
Rated:
R15+ •
11
Reviews





Summary: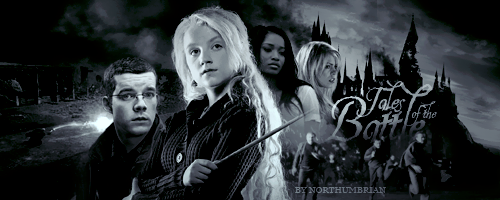 More than fifty people died in the Battle of Hogwarts. There are many untold stories of loss, betrayal, heroism and sacrifice.

Here are some of those Tales of the Battle.
Rated:
R12+ •
0
Reviews
Summary:
The Secrets Revealed Mirror is missing. Taken, impossibly, from a locked and guarded room. There is no way a stranger could have entered the room! How was the crime committed? More importantly, whodunit? Were those blue beads on the floor before? What about those two mugs on the table? Why is Pansy Parkinson sitting on Blaise Zabini's lap? Theodore Nott investigates.